Easter Camp

We had a great two days enjoying the sun at our 2019 Future Blues Easter Camp! Thank you to all the parents, children, coaches and volunteers for making it such a success! Check out more photos at this link Easter Camp Photos.


Football
Senior and Reserve footballers take on Urney this weekend in Clady. The fixtures are split this weekend with Seniors on Friday at 7:15pm and Reserves on Sunday 2:15pm!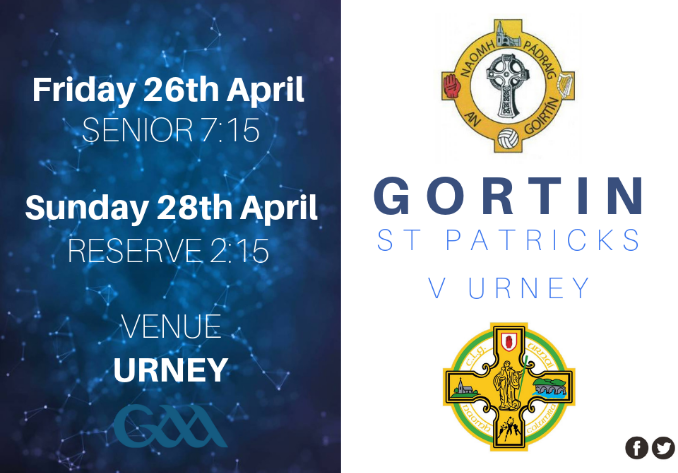 Youth Football
U14s defeated Drumragh on Wednesday evening 2.17 to 2.07. They take on Strabane next Saturday (4th May) in Strabane at 12:00 pm.
Minors play Owen Roes next Wednesday (1st May) in Glenmornan at 7:15 pm.
No Future Blues Youth Training this week after Easter Camp.
2019 Pick Your Winners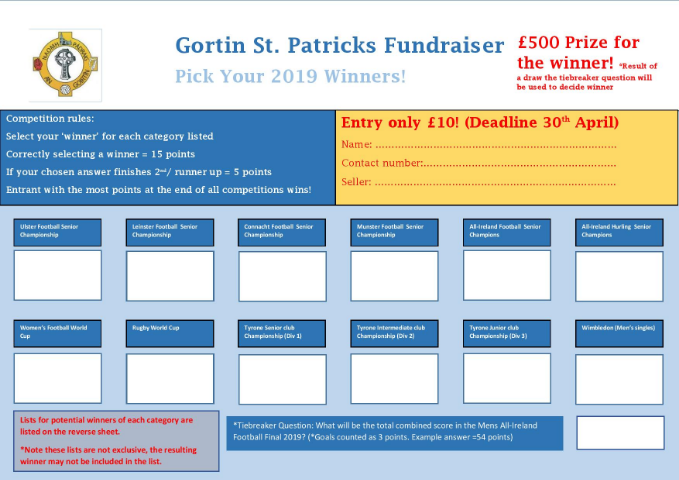 Bingo & Lotto

Bingo is back this Saturday night in Gortin, 9:00 pm. This week's bingo workers are Nigel McCarron, Martin Ward, Seamus Cassidy, Jojo McGlone & Kerri McGlone.
Last weekend's club lotto numbers 4, 6, 11, 27 & 29 with 15 people matching 3 numbers sharing £50.
This weekend's lotto jackpot stays at a MASSIVE £10,000, tickets are just £1 and available in local businesses and Online.