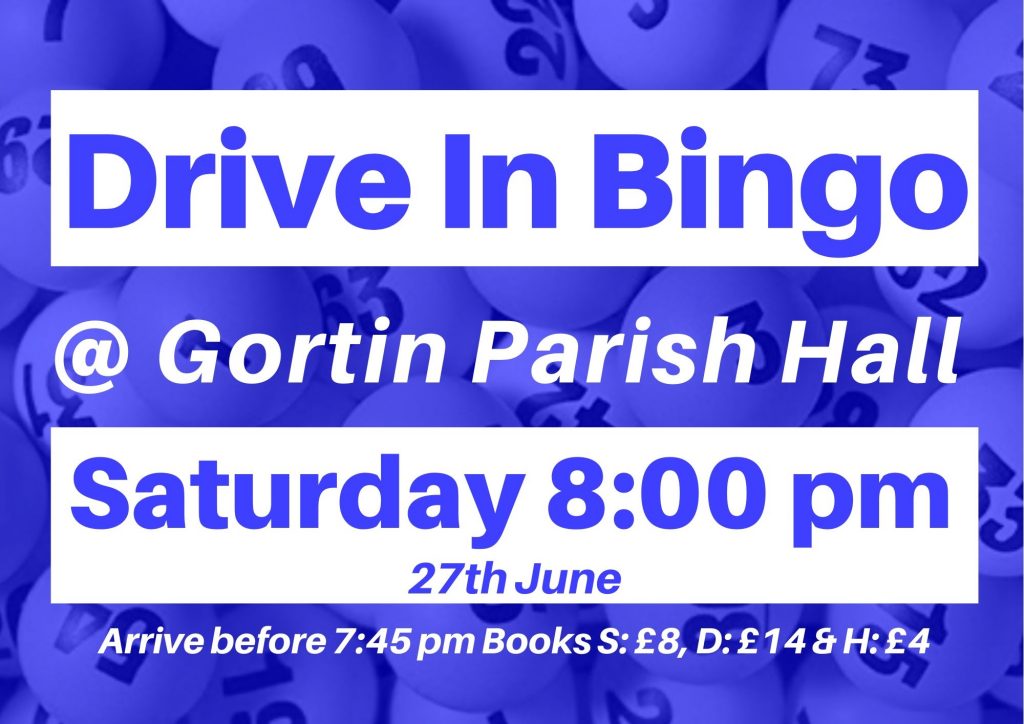 We hosted a huge crowd Gortin with our Drive In Bingo last Saturday and we're going again this Saturday evening (27th June) at the same time of 8:00 pm.
Lotto also made its return with our massive £10,000 jackpot still standing! Tickets will be on sale at Bingo with Bingo Books!
Please share and tell family members and friends that we're hosting it! We hope that you enjoy this event and support it as it allows people to get out of the house, have fun and win money!
We also ask that everyone arrives before 7:45 pm to avoid queues. Social distancing rules apply, patrons required to stay in vehicles. Bingo books sold at the gate, sound via loudspeaker, checking through your car window.