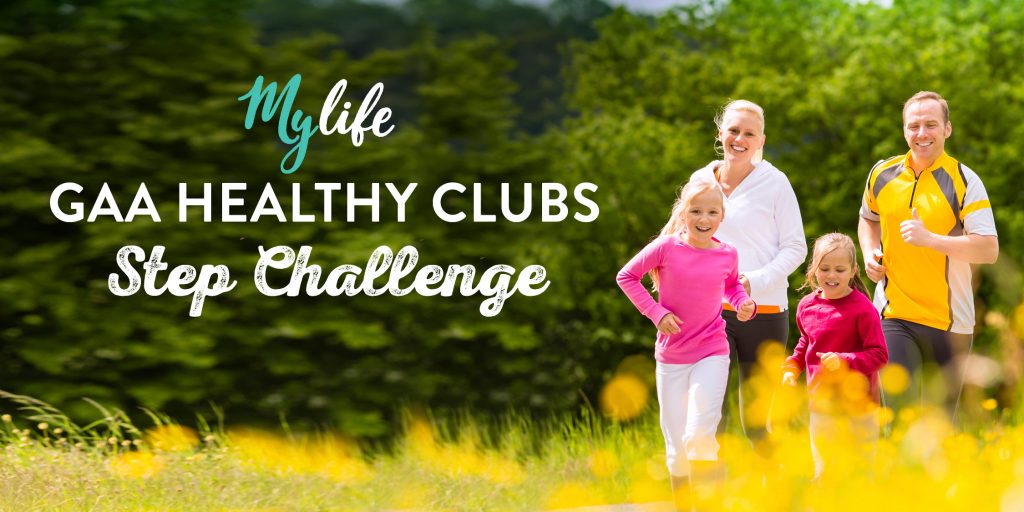 Join us this in this Healthy Club step challenge to compete against other clubs for the highest average step count in June (3rd to 30th) and get more active along the way! This allows big and small clubs to compete for the chance to win €2,500 and allows friendly competition with each other. You can take part from any part of the world and we're offering exclusive team member bonuses: £50 registration draw and £100 to the team member with highest overall average steps at the end of the challenge (30th June)!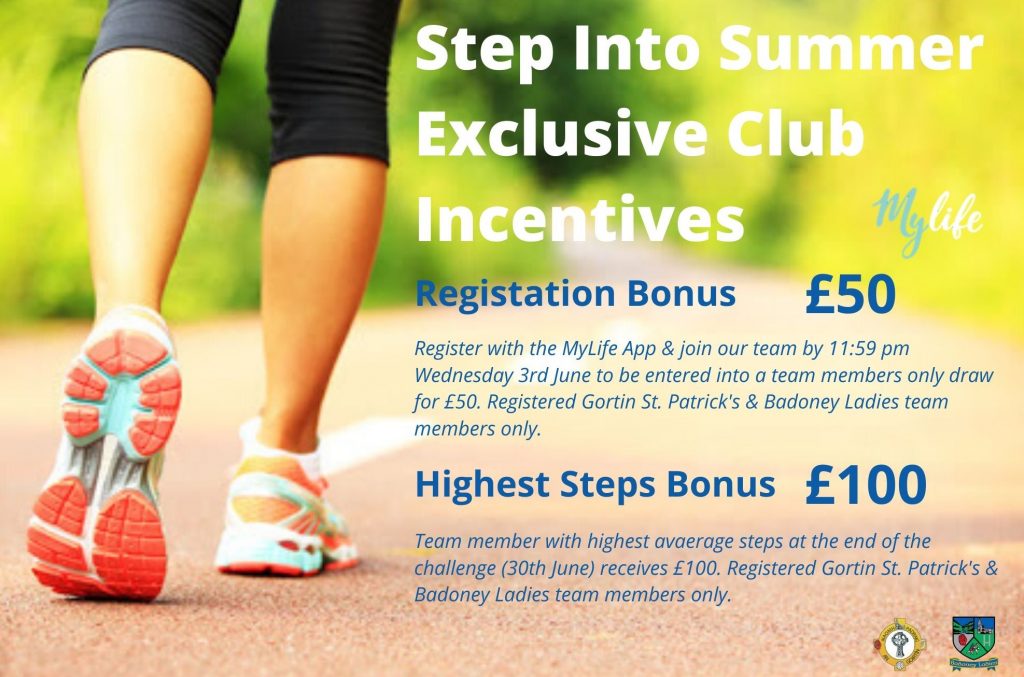 If you use a wearable fitness device (e.g. Fitbit) or fitness app (e.g. Apple Health for iPhones) then you don't need to do anything else except link it to the MyLife app.

Sign up and contribute your steps to our healthy club initiative in 3 easy steps. After all, you're already doing the steps! We'll be sending you updates and encouragement throughout June and you can check out how you and your friends are doing in our club leader board as well as how we as a club are doing against others in Ulster!
1. Download the MyLife by Irish Life app from the App Store or Google Play Store. Download the App.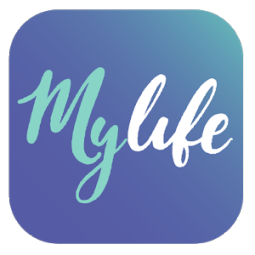 2. Create your account with your details and link the MyLife app to your fitness app.
3. Tap on the social tab on the MyLife app. Select Ulster from the challenges. Hit join & select our club, Gortin St Patrick's & Badoney Ladies. Done.
Remember to select the +44 international code for your mobile number.
Thank you for your support of this Healthy Club initiative! Please Forward this to any member of our community who may be interested!